MLK F.A.M.E. Community Center
The MLK F.A.M.E. Community Center is a non-profit organization dedicated to promoting social, cultural, economic and community service for Seattle area residents of all ages, races, cultures and ethnicities.
The center offers several programs and activities to both youth and adults. Youth programs include Goldinex Basketball, MLK Integrated Performing Arts, MLK Experience (in partnership with The Seattle Theatre Group), NAACP ACTSO, "Let's Play Seattle" weekly play time for toddlers, and more. Adults enjoy Saturday adult dance classes in the gym, Men of the Middle Passage meet weekly and also provide security for the center, and social and financial services are also offered. Our tenants offer services supporting both youth and adults.
The center is located at 3201 East Republican Street, Seattle, in the Madison Valley community. Our hours of operation are 8 a.m. – 5 p.m. Rental space is also available after 5 p.m.
Free space is available in the auditorium and gym for youth and adult social service organizations. Volunteer teachers for adult and youth programs are welcome. For more information regarding the center, please call (206) 257-5572, or email us at [email protected]. Please visit our website at www.mlkfame.com.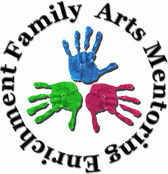 MLK F.A.M.E. Community Center
3201 E Republican Street
Seattle, WA 98112
(206) 257-5572
Hours
8 a.m. – 5 p.m.
http://www.mlkfame.com/
Directions