Bastille Bash 2014
MADISON VALLEY'S 3rd ANNUAL BASTILLE DAY FESTIVAL IS JULY 12
Live entertainment, gourmet food, wine tasting & family activities
Bastille Bash 2014
Menus, entertainment schedules, and locations of food, drink, music and more.
The neighborhood of Madison Valley will host its third annual "Bastille Bash" on Saturday, July 12. With increased demand and a larger event planned, the event organizers have expanded the event's footprint on East Madison Street from 27th to 30th Avenue and down 29th off the main street.
From 3–8 p.m. guests will enjoy Bastille Day celebrations and indulge in the French lifestyle from Seattle's European village. Admission to the event is FREE. Food and drink tickets will be available at the event, but since tickets are limited, we recommend purchasing them ahead of time.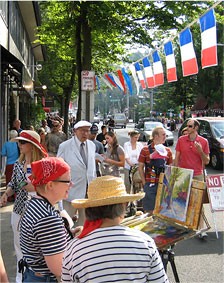 Event Highlights:
French inspired food from some of the city's most acclaimed restaurants.
Northwest and French wine tastings.
Live music & entertainment.
Bastille week specials and one-day sidewalk sales.
Giveaways and a variety of special offerings hosted by Madison Valley boutiques and businesses.
Series of French music, burlesque dancers, troubadours, mimes, street actors, and more, scheduled over the whole event
Art classes for Kids at Thrive Art Schoot
Food & Wine Tickets:
Tickets for food and wine will be sold online in advance. Stay tuned for ticket sale information and dates!
Food will be priced at $2.50, $5.00, $7.50 per bite and tickets can be purchased in $10 increments.
Wine tickets include ten tastings for $20 per person.
Entertainment Lineup
Musical Entertainment

(Busking Musicians)
Hugh Sutton
Jamie Master
Gus Clark
(Roaming Singers)
Isobella Bloom Duet
Tonja Renee Hall
Crystal Tassels Duet
Vin Voluer
Nu Klezmer Army
Main Stage
(Burlesque)
The Shanghai Pearl
Russel Bruner
Babette La Fave
The One and Only Inga Ingenue
Holly Pop
(Dance)
Rainbow Fletcher
The Castaways
(Stilt Walkers)
Babette La Fave
Gale Force
(Jugglers)
Nickoli Pirak
plus several more
(Mime)
Tiny Tim
Cherry Manhattan (as Marie Antoinette)
Lola LockHeart (French speaking character actor)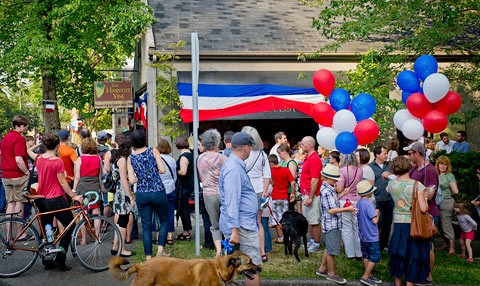 Funds raised from this event benefit the Detlef Schrempf Foundation and Art with Heart. Through special event fundraising, the Detlef Schrempf Foundation has provided hope, care and assistance to dozens of other 501(c)(3) organizations that serve children and families of the Northwest.
Art with Heart is on a mission to help children overcome trauma through creative expression. They are the nonprofit organization behind Oodles of Doodles, Chill & Spill and other evidence-based, therapeutic books and programs that help children struggling through illness, divorce, violence, or the loss of someone important to them.
Check the Bastille Bash Facebook page for updated information on participants, entertainment, schedules and more: Facebook.com/BastilleBash.
Participating Businesses: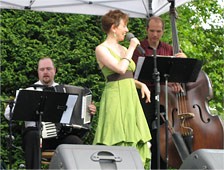 Restaurants
Crush
Cafe Flora
Essential Baking Co.
Harbor Point Coffee
Harvest Vine
Jae's Asian Bistro
Luc
Luc BBQ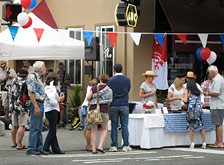 Pagliacci
Seattle Salads
The Spoon Project
Queen Bee Cafe
Voila! Bistrot
Kids Activities
Thrive, Painting Classes
Retailers
AFH Salon
All The Best
Baas Framing Studio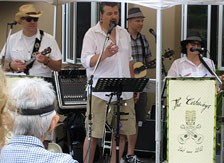 City People's
Fast Frame
France Homestyle
French Truly
Fury
Henrietta's Hats
Honey Skin Spa
Jarbo Design
Kate's Day Spa
Lavender Heart
Red Ticking
River Song
Sugarlump
Vian Hunter

Wineries & Breweries:

Forgeron
Pomum/Idilico
Swiftwater
Zero One
Brovo
Sidetrack
SoDo
Boisset
Boisset's second label TBD
Mark Ryan
Smasne
Woodhouse
Garagiste
Beer provided by Ninkasi