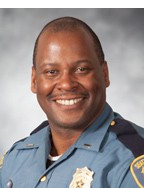 To the East Precinct Community:
Many of you have heard of Chief O'Toole's unfortunate decision to transfer our outstanding East Precinct Captain Pierre Davis to the Southwest Precinct. In my many years of volunteering in community-police partnership initiatives, I have not experienced another commander that is such a good fit for our community as is Captain Pierre Davis. Pierre works very well with everyone, he has brought much added value to our community. After four transfers of Captains in the recent past, we were hoping that we would not be subject to yet another transfer.
Below is an excerpt of the several emails and letters I wrote to Chief O'Toole, Deputy Chief Best, and Assistant Chief Wilske to encourage them not to transfer Capt. Davis:
"A multitude of long-term, ongoing problems have been resolved under Captain Davis' watch:
"Successfully negotiating a safety plan with the owner of the Midtown property on 23rd and Union to mitigate criminal activity.
"Successfully influencing Waid's nightclub to surrender their liquor license after years of late night noise, shootings, drug dealing and other criminal activities, forcing the neighbors to sell and abandon their homes.
"Successfully serving warrants on the house at 27th and Spring, the location of nearly 20 years of drive-by shootings, drug dealing and other serious criminal activity that has been a source of fear and worry to the neighborhood.
"Successfully working with and gaining the trust of the Pike/Pine nightclub community to implement a safety plan that is ongoing and will reduce strong armed robberies and hate crimes.
"Pierre grew up in the Central Area, knows our community and works well with our diverse citizens. People trust him. We are experiencing difficult times in the East Precinct, for example, racial and cultural inequity, hate crimes against LGBTQ citizens, biased policing, sky-high rents and ongoing gun violence. Criminal activity requires tough police response, other issues such as racism, classism, poverty, and substance abuse issues need a leader with diplomacy, sensitivity, and understanding of the root cause of these individuals' behavior.
"Captain Pierre Davis has been outstanding in demonstrating all of these requirements. The East Precinct has had far too many command staff changes before Captain Davis arrived 13 months ago.
"That said, I hope to continue to volunteer in police-community partnerships and strongly believe you will keep Captain Davis in our East Precinct. Thank you in advance for your support!"
Sadly, I wasn't successful in persuading the SPD Command Staff to respond to our community wishes to keep Captain Davis.
If you would like to comment on Captain Davis, please email:
Kathleen O'Toole, Chief of Police
Steve Wilske, Precinct Captain
[Editor's Note] We contacted Chief O'Toole about the reason for the transfer. While expressing personal and professional support for Captain Davis, she cited "complicated HR and legal issues" that could not be discussed publicly. "Please know that I agonize over difficult decisions like this," O'Toole wrote, "but feel I made the right one after weighing all the factors. I know Chief Wilske is making every effort to make the transition as smooth as possible. We really want to bring continuity to precinct leadership throughout the City."
The author is the Chair of the East Precinct Advisory Council