Bonjour Gourmands, Friends, Supporters, and Customers,
We miss you a lot! It has been about 45 days since we closed both Luc and Loulay and we are slowly adapting to our new life. Social media is not replacing seeing you, talking with you live in person, however, it has also reminded us how much we value our friends, family, and all of you.
We want to be a part of your celebration, birthday, anniversary, Mother's Day, going away party, company party, and more.
Since Mother's Day is coming soon! We know how important Mom is and we do not want to forget her. Kathy, of "Flowerworks," our in-house very talented florist (and the mother of our two boys) has created a beautiful floral arrangement with a Spring tone (see the details below) that would make a nice gift. Since I have been homebound, I have been playing in the kitchen a bit more trying my hands at bread baking and more. I will bake some brown butter, orange madeleines to accompany the creative arrangement. There will be a very limited quantity available.
Shop for Mother's Day Gifts Online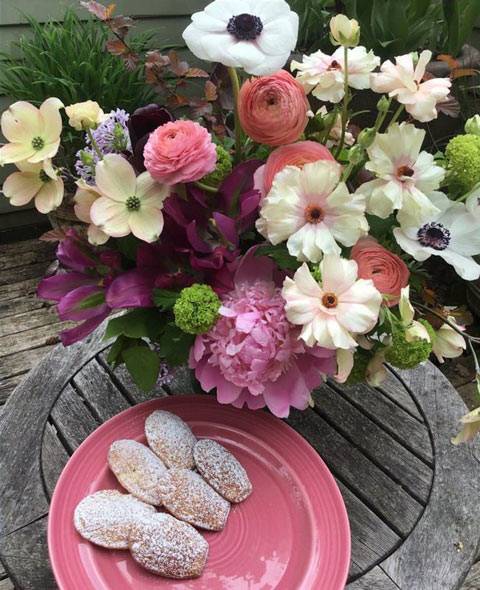 For each arrangement, we will give back $5.00 to Food Lifeline which will generate 25 meals in a time where help, to fight hunger in America is, more needed than ever.
We are working slowly on figuring out what to do next with both our restaurants, we will inform you of our findings as soon as we know.
We hope you all stay healthy and strong. We miss you all, looking forward to seeing you again soon.
Thierry & Kathy Rautureau

***
The Seattle Kitchen Podcast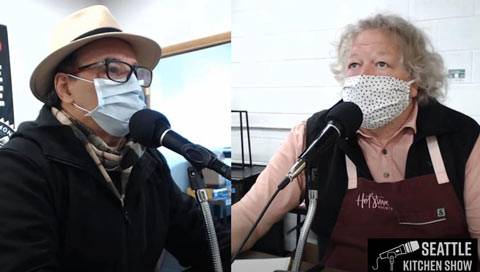 Please join me and Chef Tom Douglas on Patreon to listen in to a live filming of our radio show. Simply create an account on Patreon and under Larj Media you can join in on our show! We tape weekly. We'd love for you to join, so grab a cup of coffee, and we'll see you weekly for an exclusive behind the scenes look at our taping. You'll even have the opportunity to ask the chefs questions and virtually interact with the show! Please share with friends. Your support helps us keep our long-time tradition of our radio show alive during these times. We hope to provide entertainment that will uplift you and engage you and your loved ones!