FEBRUARY 21, 2013 | EDITOR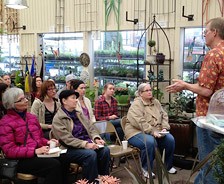 City People's is offering a wide variety of free gardening workshops in 2013.
Expert speakers will cover such topics as landscaping, pest and disease control, composting, and fertilizing. Also, there will be instruction in apartment gardening, the best techniques for year-round vegetable and flower growing, making hoop-houses and cloches, fruit canning, and even chicken farming.
Get thee to a nursery!
Post a Comment
| Topics: ,
FEBRUARY 16, 2013 | EDITOR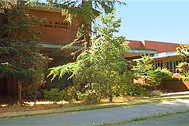 The Seattle Schools Capital Levy (Proposition 2) has been approved. In the new funding is a $14.5 million line item to modernize and re-purpose the Meany campus on Capitol Hill.
The existing building, originally built as a junior high, would be modernized and reopened as a comprehensive middle school. The plan will address current and projected middle school growth in central Seattle, and reduce overcrowding at Washington Middle School.
Links: Read more information on the plan or to get involved in the design process.
Post a Comment
| Topics:
FEBRUARY 14, 2013 | EDITOR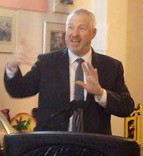 The Madison Valley Merchants Association received a $15,000 grant from the Department of Economic Development to help with a variety of projects in the Valley, including promotion for Bastille Bash, website maintenance, and administrative help.
Mayor McGinn was present to present the award to the 17 neighborhoods who received grants from OED. Accepting for the neighborhood were Molly Van Nostrand, Lindy Wishard, and Larry Levine.
Read the full press release.
Post a Comment
| Topics: ,
FEBRUARY 8, 2013 | EDITOR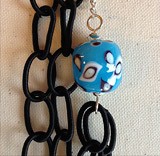 February Framing Promotion
Baas Framing is offering a 15% discount on all custom framing (some exclusions apply). Baas carries an extensive selection of frames, assembled with expert workmanship. Sale dates: February 14-28.
Valentine's Day Jewelry Sale
Members of the Madison Art Collective are offering a 10% discount on all jewelry, now through Feb 14th. The sale features four local jewelers, including glass beads by Hava Edery and vintage china jewelry by Material + Motion.
Hava Edery has recently joined their growing roster of local jewelers. She creates beautiful one-of-a-kind glass beads, and her colorful necklaces and purse charms add an artistic touch to any outfit. http://bitly.com/Xf57LA
Post a Comment
| Topics: ,
FEBRUARY 8, 2013 | EDITOR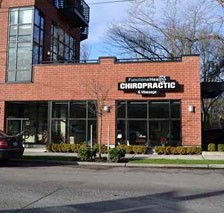 Functional Health has decided to sell its commercial space in the Madison Lofts building across from City People's. The price for this high-visibility ground floor unit (1646 square feet) is $650,000. The sellers mention that owning this space is cheaper than renting.
Do you know a business that would be a good addition to the neighborhood? The space is ideal for a medical or dental office, retail or café. Please share this article with your friends and business contacts. http://bitly.com/XXm8s3
Post a Comment
| Topics: