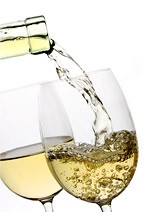 Bastille Bash is upon us this Saturday, July 13th! Our map and program are out now and include all of your favorite French bites from local restaurants, our live entertainment schedule, chef and garden demo lineup and more!
But let's cut to what's really on your mind … enjoying local wine, beer and spirits in the sun this Saturday from 3–8 p.m.! Bastille Bash will have a Wine Passport that allows you to taste at locations up and down East Madison including a Spirits Garden in Rover's courtyard and a Wine Garden outside of Cafe Flora.
Purchase your Wine Passport online in advance for $20 per person to secure your tasting glass. You can also purchase at the event starting at 3 p.m. but we will have a limited quantity on hand so please purchase in advance!
Bastille Bash is free to attend and enjoy live entertainment, shopping and our festive French décor.
Thank you to the following wineries, breweries and distilleries for being part of Bastille Bash—Vive La France!
Wineries: Balboa Winery, Beresan Winery, Facelli Winery, Forgeron Cellars, Hestia Cellars, Kiona Vineyards & Winery, OS Winery, Patterson Cellars, Pomum Cellars, Swiftwater Cellars, Walla Walla Vintners, William Church Winery
Breweries: Fremont Brewing, Mac & Jack's Brewery, Ninkasi Brewing
Distilleries: BroVo Spirits, El Zacatecano, Fremont Mischief Distillery, Sidetrack Distillery