Here are the Seattle OPCD and SDCI Land Use notices and City planning activities in the last six weeks for communities from 18th Ave. to Lake Washington and E Union St. to SR-520.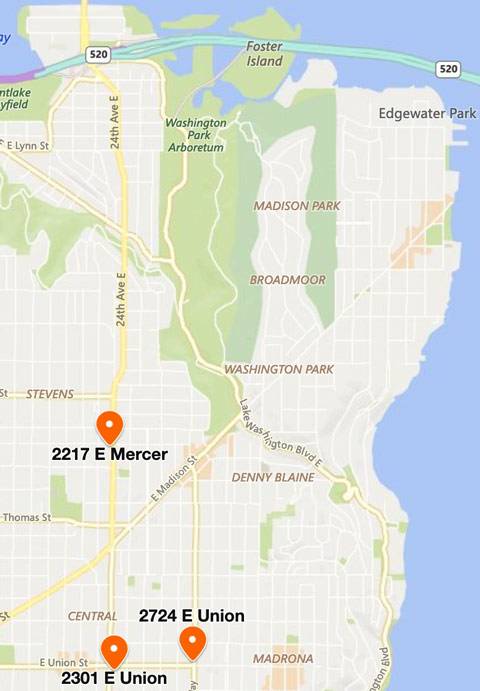 2301 E Union St
Design Review - Board Recommendation Meeting for project at 23rd and Union for a 7-story, 433-unit apartment building with retail. Parking for 255 vehicles proposed. Existing buildings to be demolished.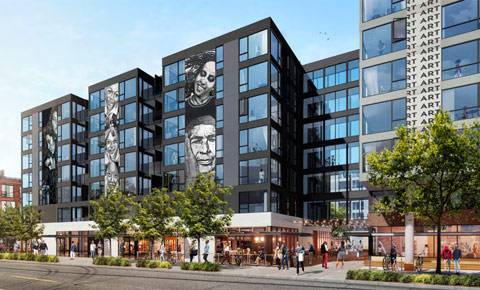 Review Meeting
March 13, 2019 6:30 pm
Garfield Community Center
2323 E Cherry St
Multipurpose Room
Design Proposal
DRB Meeting Notice
MHA HALA Final Passage
On March 18, 2019, the Seattle City Council may take action on Council Bills 119443, 119444, and 119445, as amended and recommended to the Full Council for adoption by the Select Committee on Mandatory Housing Affordability.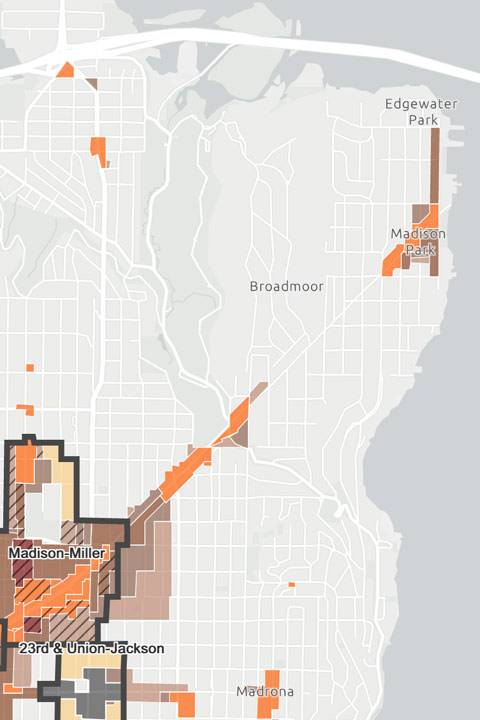 Written comments may be submitted at any time until the final Council vote on the legislation. However, the Council prefers to receive written comments by 12:00 p.m. on March 15 to allow for review by the Council during its consideration of the proposal. A previous notice incorrectly indicated that comments would be accepted through March 25. Please send comments to Noah An in Councilmember Rob Johnson's office via e-mail at citywi[email protected]; to all councilmembers at [email protected].
Notice of Opportunity to Comment
Proposed Transportation Impact Fee Program
The City Council is considering amendments to the Comprehensive Plan, Seattle 2035, related to transportation impact fees. The proposed amendments would (1) amend the Transportation Element of the Comprehensive Plan and related appendices to identify deficiencies in the transportation system associated with new development and (2) incorporate a list of transportation infrastructure projects that would add capacity to help remedy system deficiencies.
The City Council's Sustainability and Transportation Committee will hold a public hearing to take comments on the proposed amendments.
March 19, 2019 2:00 PM.
City Council Chambers
2nd floor, Seattle City Hall
600 Fourth Avenue
Written comments on the proposal will be accepted up to the date of final Council action. Please send comments to Jasmine Marwaha in Councilmember Mike O'Brien's office via e-mail at: [email protected]
ADU Features
The Director of the Seattle Department of Construction and Inspections proposes to adopt the following Director's Rules: Director's Rule 4-2019 Yards, Setbacks, and Gross Floor Area for Purposes of Land Use Code Standards Director's Rule 5-2019 Features Counted Towards Gross Floor Area limits for Attached and Detached Accessory Dwelling Units
2217 E Mercer St
Land Use Application to allow a 2-story single family residence. Parking for one vehicle proposed.
2724 E Union St
Land Use Application to subdivide one development site into four unit lots. This subdivision of property is only for the purpose of allowing sale or lease of the unit lots. Development standards will be applied to the original parcel and not to each of the new unit lots.
Resources
Land Use Information Bulletins – NEW
Property & Building Activity Interactive Map
Permit and Property Records
Design Review Board
Buildings in Design Review Map