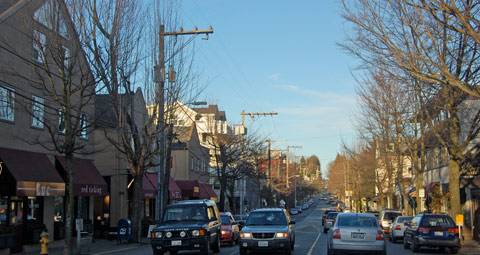 To keep the community up-to-date on our local businesses during the Corona Virus pandemic, we've compiled this list of the stores and restaurants that are remaining open, or partially open. If you have additional information, please send it to us. This is the time to support our local businesses!
Pagliacci Pizza
Open for pickup and delivery
Deliveries start at 11 AM on the weekends
https://www.pagliacci.com/menu
3015 E Madison Street
Jae's Asian Bistro and Sushi
Curbside pickup. Place and pay for your order over the phone.
http://jaesasianbistroandsushi-seattle.com/JAB%20Menu.pdf
206.323.0171
2801 East Madison Street
Fury
Open and planning on staying open as long as possible.
Current Hours: Tues – Sat 10:30 – 3:30
Online shop: www.furyconsignment.com
Harvest Vine
Temporarily closed for until Apr 15 and possibly longer.
Gift cards are available to help support the restaurant: https://www.harvestvine.com/shop
Cafe Flora
Call 206.325.9100 and order from the take-out menu: https://tinyurl.com/yxyrbebt
For delivery, order via Caviar: https://tinyurl.com/vncuec4
Sarah Alexandra
Closed until the end of the month but check out their amazing shirts online at: https://sarahalexandra.com
Fast Frame
Closed this week and will re-evaluate the situation day by day.
Seattle Massage Pro
Open, but reducing hours. Mon–Thu 1–8, Fri–Sat 10–7, Sun 11–5
Monitoring employees' health. Stepping up already meticulous cleaning protocols.
(206) 397-3590
Sauna scheduling: https://seattlemassagepro.janeapp.com/#/staff_member/11
http://seattlemassagepro.com
Red Ticking
Closed for now. Taking phone orders and by appt only.
Check Instagram for updates: https://www.instagram.com/redticking/
City People's
Partially closed. Orders by email, phone, and pay by phone only.
Mon – Fri 9:30 – 6, Sat: 9 – 6, Sun 10 – 6
(206) 324-0737
Curbside pickup or delivery.
2 Doors Down
Curbside Pickup 4:30–10:30
Call ahead to order: 206.324.2337
https://www.twodoorsseattle.com/menu
Madeline's Home & Beauty Bar
Open Tuesday Wednesday and Thursday from 12-5:00. Call in and curbside pickup on Madison for your skincare needs.
(206) 453-5053
[email protected]
ALICE
Closed for 10 days; will reopen after with limited hours, phone orders etc.
206-322-SHOP
https://www.aliceseattle.com
The Music Factory
Open for 1 on 1 lessons; switching to Online Lessons gradually.
Sign UP: www.musicfactorynw.com/sign-up
(206) 420-3896
[email protected]
Woodside Travel
Mon – Thu 10:00 to 4:00 by appointment
206.325.1266
[email protected]
[email protected]
Kate's Day Spa
Service temporarily limited to therapeutic massage
http://katesdayspa.com
Azuki Handmade Japanese Udon Noodles
Open for takeout.
2711 E Madison St, Seattle, WA 98112
Coven Salon
Closed through March 31.
Gift certificates available on our website.
https://www.covensalon.com
Sugarlump
Currently open 1–5 pm Tues – Fri, 11 am – 5 pm Sat
http://sugarlumpshop.com
Baas Framing
Currently open M thru Sat from 10 to 6pm.
Limited number of people permitted at one time.
Phone payments and delivery available.
206.324.4742
https://www.baasframingstudio.com
Glow Natural Health
Open; following all protocols in place by the CDC and WA DEPT of HEALTH
(206) 257-4126
www.glownaturalhealth.com
www.fertilityacupuncturistseattle.com
Luc
The restaurant is closed until further notice.
Updates on our website: https://thechefinthehat.com
Araya's Place
Open every day 11:30–3 pm for take out and delivery.
https://www.arayasplace.com

Luxx Beautique
Currently closed until March 31st
2909A E. Madison St
https://www.luxxbeautique.com