Did you know that the Graham Visitors Center in the Arboretum has master gardeners who can help you at no cost? Yep, every Sunday, noon to 4:00, volunteer master gardeners are available to answer all your gardening questions!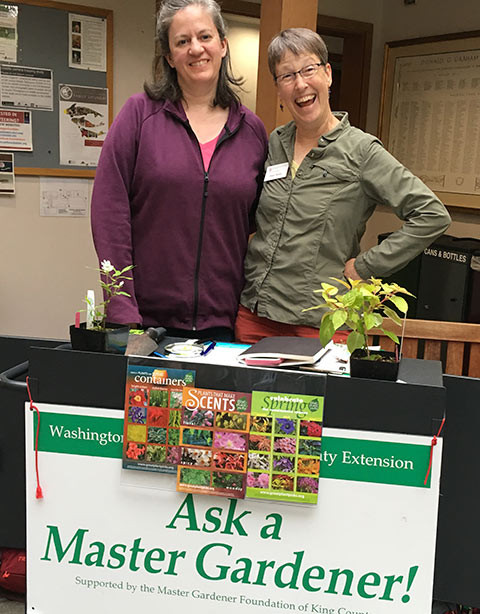 Madison Valley resident, master gardener, and bird expert, Penny Bolton (right) answers my questions about aphids. "Thanks Penny!"
Graham Visitors Center
2300 Arboretum Drive E
Seattle, WA 98112
For more information about the center, visit their website.