For over 25 years, Bailey-Boushay House has served the housing and health care needs of people living with HIV/AIDS and other terminal diseases. Thanks to funding made available from Mayor Jenny Durkan's plan to serve 500 more people per night in homeless services programs, Bailey-Boushay House is now able to provide safe and accessible shelter services for up to 50 of its existing clients. The shelter will allow consistent oversight and treatment for these individuals, helping improve care and quality of life. The project is supported by the City of Seattle for November and December 2018 and will continue into 2019 contingent on additional funding.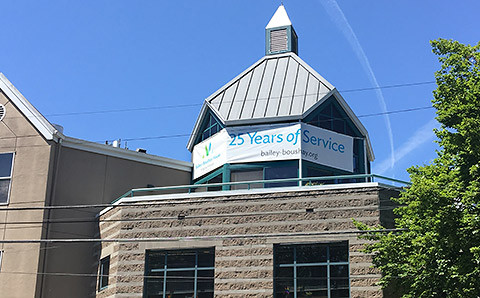 HOW IT HELPS
The shelter is an extension of our Housing Stability Project. Half of the people helped through the Housing Stability Project find permanent housing. The shelter embraces critical elements to be effective:
Easy accessibility
Crisis and interim housing
An environment that fosters community, with supportive health and social services
Rental assistance program for homeless clients
WHAT TO EXPECT
The shelter will open November 2018 and will run through the end of December 2018, with operation in 2019 dependent on funding.
The shelter will primarily serve our existing homeless clients who, today, sleep on the neighboring streets.
It will exist within Bailey-Boushay's present facility. There will be no construction or roadside disruption.
Shelter hours will be from 4:00 pm to 6:30 am. We will continue to have 24-hour security.
QUESTIONS?
Attend the community forum on Wednesday, August 22 at 6:00 p.m. at Bailey-Boushay House (2720 E Madison St)
CONTACT US
Brian Knowles, Executive Director
206-240-3269
[email protected]