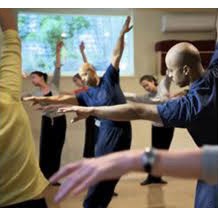 Well-known instructor and trainer Chris Daigre is offering his signature dance class to Madison Valley residents. danceDaigre is an energetic discovery of modern hip-hop, jazz and Latin-inspired choreography. Students learn dance combinations piece by piece, building up to a full routine by the end of class. Chris says the workout strengthens your body, engages your mind, and ignites your soul.
Denali Fitness–Madison Park
3130 E Madison St. #104, Seattle WA 98112
(206) 325-3300
Thursdays, 6:30–8:00 p.m., drop-ins welcome.