Emerald City CrossFit (ECCF) is the premier wellness experience where both health and fitness are held as top values because of the transferability it has to all aspects of life! Started in 2012 by owners Melinda and Seth Schmitt, ECCF takes its mission of creating a supportive community where you can be awesome in your physical ability and have fun doing it, seriously!
ECCF owners Melinda & Seth fell in love with CrossFit after moving to Seattle in 2010. They didn't know anyone, but ended up making lifelong friendships from joining CrossFit and got in the best shape of their lives at the same time! The owners of the gym they joined truly changed Melinda and Seth lives first with genuine friendships, second with fitness, and third by encouraging and helping Melinda & Seth open their own CrossFit gym. "Changing lives for the better in fitness and friendship is what we are after."
—Seth Schmitt, ECCF Owner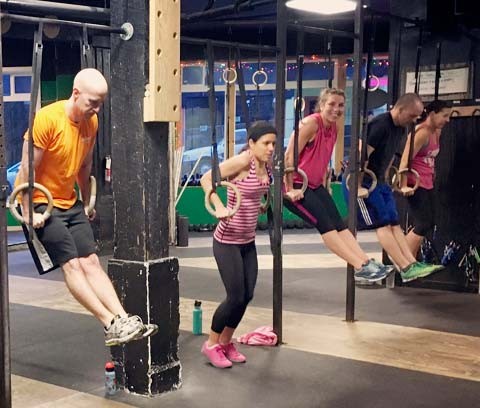 As the needs of their community have evolved, so has Emerald City CrossFit. Now offering a Strength Class for female identified athletes, ECCF teaches everything members need to know for weight training. The 6-week program is geared toward beginners (or those who are returning to exercise after illness, injury, or maybe are just timid to try something new) to introduce basic strength building techniques safely. The classes have some of the functional movements you see in our CrossFit classes, but this class is not focused on high intensity — although you are able to raise your heart rate. Like a traditional CrossFit class the movements are constantly varied, but there is a lot of repetition in order to learn safe techniques and master the movements.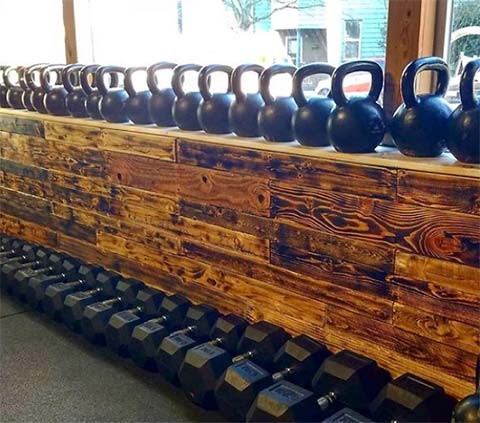 One thing that stands out at Emerald City CrossFit is the community. It's hard to describe. The bond between the coaches and the members and friendships formed between all are life changing.
"Being from Vermont, Emerald City has become my second home since moving to Seattle in 2014. The community at ECCF is something special. As someone who prides himself on making fitness a priority, whenever I drop into other gyms while on vacation or during work travel, I am always reminded that the community in my gym is like no other."
–Travis Mears, ECCF Member since 2014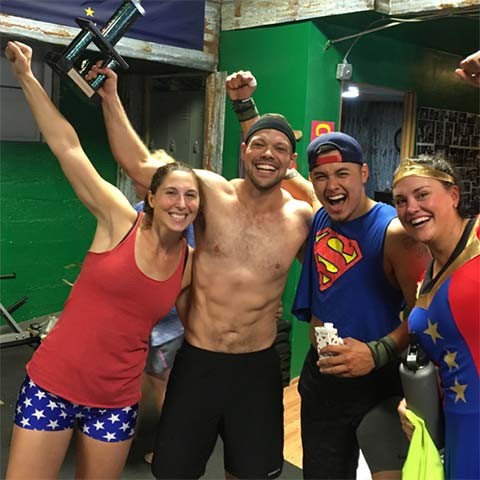 Travis Mears (wearing the 6 pack) pictured with his team after the ECCF Endless Summer Throwdown
"I started at ECCF in July 2014 and walked in unable to do a single push-up or pull-up. I had no clue how to properly deadlift, clean, or squat. I felt completely intimidated by the weight room at my gym and started out just wanting to learn the basics and get back to running. While after 3 years I know how to safely lift and finally have some upper body strength for the first time in my life, I'm not done here yet and can't imagine going back to working out alone. The coaches, balanced programming, and fun energetic atmosphere keep me coming in five days a week. The community that has been built at ECCF is incredible — happy hours, family picnics, and in-house competitions. You get the chance to work out with people who truly want to see you succeed and are just as excited about our achievements!"
—Brittany V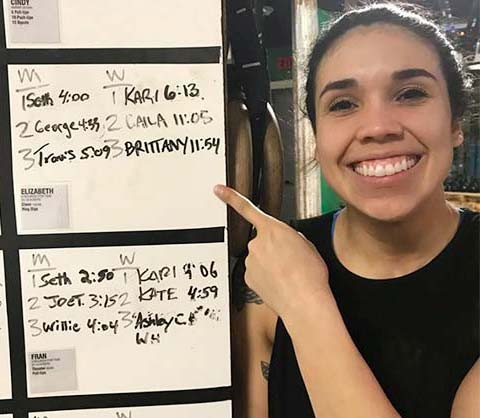 As the changing landscape of Seattle evolves, Emerald City CrossFit prides itself on meeting the needs of current members while at the same time keeping its finger on the pulse of the fastest growing city in the country to help the community make fitness a priority. "We know our community is special and we want to share that with everyone."
—Melinda Schmitt, ECCF Owner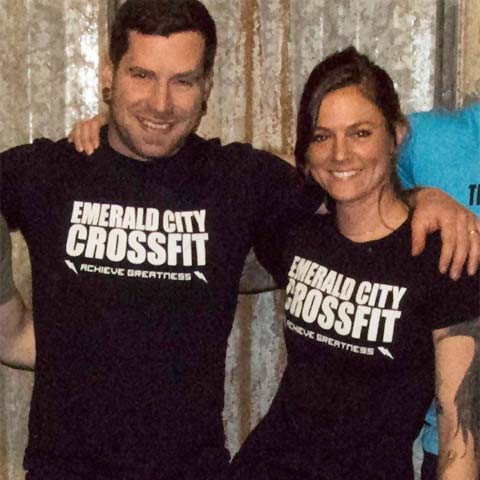 Seth & Melinda Schmitt
ECCF offers a wide variety of membership options, including personal training and small business groups. View rates here.
To learn more about joining the Emerald City CrossFit community, visit emeraldcitycrossfit.com or email Melinda at [email protected]rossfit.com.
Emerald City CrossFit
2308 E Madison St
(206) 465-9640
www.emeraldcitycrossfit.com
[email protected]