We're thrilled to present the latest work by gallery favorite Ellen Rutledge! Ellen is a talented print artist who creates intricate etchings enhanced with collage and hand-coloring. Her work evokes times gone by, with vintage patterned papers and imagery drawn from childhood and the domestic sphere.



Promenade, etching with collage
Also on view: collage by Heidi Randall
Heidi creates intricate portraits of birds using vintage wallpaper remnants and samples. These charming works reward close examination.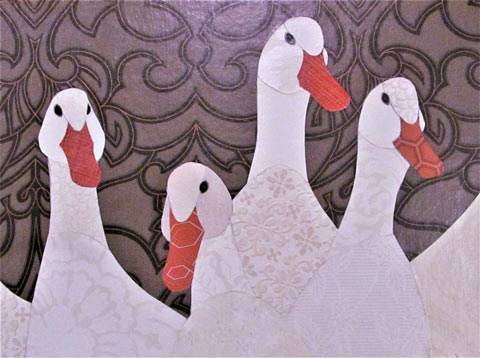 Peking Ducks, collage on board
The show opens this Thursday, 9/12.
Artist Reception: Thursday, September 12 from 5 to 8 pm. Join the artists for an evening of great art, fun company and yummy snacks!
Baas Framing Studio
2703 East Madison Street
Seattle, WA 98112
[email protected]
206.324.4742
baasframingstudio.com