Winter is approaching, but East Madison St will be lit up with holiday lights, chasing away the gloom.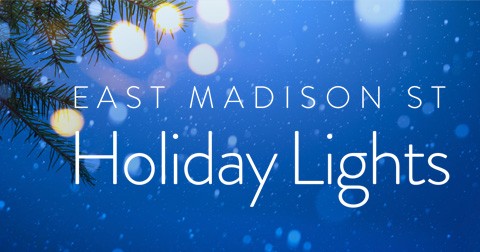 Holiday Lights is a neighborhood beautification project sponsored by the Madison Valley Merchants Association. Each year the lights are paid for with the generous contributions of merchants and residents in Madison Valley. The cost to put the lights up, maintain them during the holidays, and take them down again is $8,800. You can donate online using PayPal, or mail a contribution to the address below. If we all pitch in a little, we can make the season bright!
Send a check and make payable to:
Madison Valley Merchants Association
4111 E. Madison Street #290, Seattle, WA 98112
To pay online, click the Support button near the green bird on the home page.