Here are the Seattle OPCD and SDCI Land Use notices and City planning activities in the last five weeks for communities from 18th Ave. to Lake Washington and E Union St. to SR-520.
Early Community Outreach for Design Review
Seattle City Council added requirements to the land use code that all projects going through Streamlined, Administrative, or Full Design Review shall conduct community outreach. Specifically, applicants shall prepare a community outreach plan and document compliance with the community outreach plan before the early design guidance (EDG) meeting can be scheduled. As required by the legislation, Seattle Department of Construction and Inspections (SDCI) and Seattle Department of Neighborhoods are proposing a joint director's rule establishing:
1) what constitutes a community outreach plan, and
2) how compliance shall be documented.
Frequent Transit Service Area Map
The land use code requires Seattle Department of Construction and Inspections adopt a map showing the frequent transit service area (FTSA), which is a basis for applying parking requirements in certain areas of the city. The purpose of this rule is to adopt the map showing the frequent transit service area (FTSA).
2030 Challenge
The Seattle City Council is considering amendments to the Land Use Code (SMC Title 23) to
1) establish a 2030 Challenge High Performance Existing Building Pilot Program; and
2) update the existing Living Building Pilot Program.
Both programs encourage the development or rehabilitation of buildings that meet high green building standards and promote environmental quality. More information available here.
Public hearing:
June 6, 9:30 a.m.
City Council Chambers
2nd floor, Seattle City Hall
600 Fourth Ave
Written comments may be sent to [email protected]and must be received by June 5, 2018, at 5:00 p.m.
Accessory Dwelling Units
The Seattle City Council has issued a draft Environmental Impact Statement(DEIS) that describes potential adverse environmental impacts of proposed changes to City Land Use Code regulations for accessory dwelling units (ADUs) that are located in certain single-family zones. ADUs include backyard cottages, known as Detached Accessory Dwelling Units (DADUs), and in-law apartments, known as Attached Accessory Dwelling Units (AADUs).
Open house and public hearing:
May 31, 5:30 open house, 6:30 public hearing
Seattle City Hall, 600 4th Ave
Bertha Knight Landes room
Written comments on the DEIS may be submitted through June 25, 2018, online comment form at seattle.gov/council/adu-eis or email to [email protected]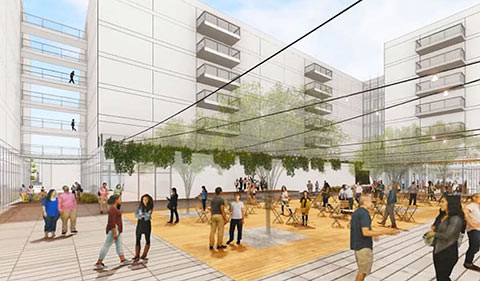 2301 E Union
Land Use Application to allow a 7-story, 429-unit apartment building with retail. Parking for 252 vehicles proposed. Existing buildings to be demolished. Zone: Neighborhood commercial-2 pedestrian (M1), Urban Village overlay
For some background, this is the Midtown property, a full city block at 23rdand E Union. Early Design Guidance of the Design Review Board was in January. Here is the proposal prepared for that meeting. Here is the report of that meeting. Currently, the architects and developers are seeking feedback. There will be a large public space, so different uses, building configurations, and flow are offered for your consideration and ideas. Just click on Comment on this Project to see the discussion.
3320 E Republican
Land Use Application to subdivide one parcel into two parcels of land. Existing structures to remain. Zone: Single family 5000, Potential slide area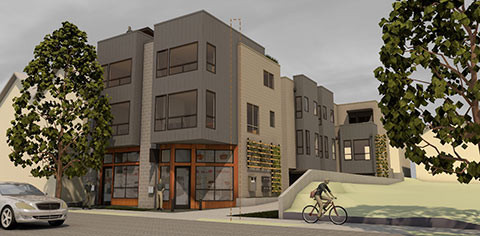 1115 34th Ave
Land Use Application to subdivide one development site into three parcels of land. This subdivision is for the purpose of allowing sale or lease of the individual live-work and residential dwelling units. Development standards will be applied to the development site as a whole and not to each of the new parcels and unit lots. Zone: Arterial within 100ft, Lowrise-2, Neighborhood Commerical1-30
Resources
Land Use Information Bulletins– NEW
Property & Building Activity Interactive Map
Permit and Property Records
Design Review Board
Buildings in Design Review Map