Bonjour Gourmands! Here are two great options for celebrating Bastille Day, Friday July 14th:
Luc Bistro
Luc's annual Bastille Day celebration would be a wonderful time to get your family out in the sun for a cookout. There will be live music, refreshing drinks, and of course, a delicious buffet with Chef Thierry manning the grill.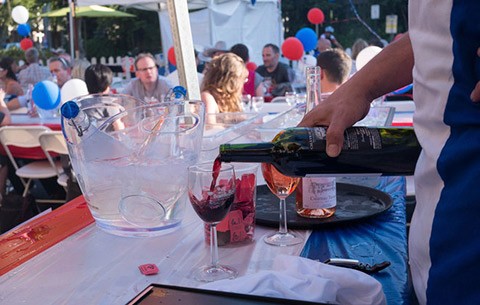 You can pre-reserve your tickets for this fabulous family event here.
Buffet meals will be available for all attendees who purchase tickets. Pre-reserve your tickets before July 10th for $25 adult tickets and $15 for children under 12 years old. Tickets sold at the door will be $30 for as long as they last. All payments will be taken at the door, but pre-reserving your tickets guarantees entry.
Drink tickets will also be available for purchase for $7 (non-alcoholic drinks $3.50).
Luc
2800 E Madison St Seattle, WA 98112
Friday, July 14th
4:30 – 9:30 pm
Price: $25 adults, $15 children under 12 (if pre-reserved before July 10th)
$30 at the door day of.
206-328-6645
For questions, please email Jason ([email protected])
Post on our website: Luc's Annual Bastille Day Celebration
Facebook Event: FB Event
Twitter: @chefinthehat
IG: chefinthehat
Voilà!
You can also celebrate Bastille Day at Voilà! Bistrot. Chef Laurent Gabrel is preparing a special Bastille Day Dinner. His three-course prix fixe menu, including turbot filet, grilled beef brochettes with bacon, and bouillabaisse highlight the flavors of summer in the south of France.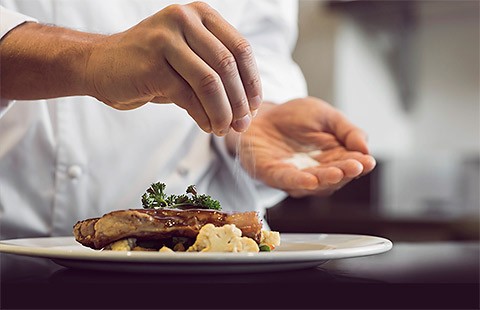 Voilà! Bistrot
2805 E Madison St, Seattle, WA
Friday, July 14th
4:30 to close
$49 per person
206-322-5460
Be sure to make a reservation online or call us directly.
Please note that our regular dinner menu will not be available on this day.