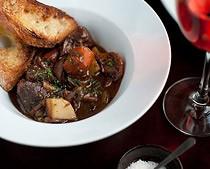 Parent Date Night is a new event on Monday nights. Harbour Pointe Coffeehouse is partnering with local restaurants to provide childcare while adults enjoy kid-free dining nearby.
LUC is the first restaurant to launch Parent Date Night on Monday, May 13th from 6:30-8:30pm.
Parents can rest assured that their kids are well taken care of. Zander Natallanni, owner of Harbour Pointe is a licensed Certified Nursing Assistant (CNA) and has worked with children with autism. Natallani is also enlisting help from local nannies to ensure Parent Date Night is a success.
The coffee shop will close to the public at 6:30 when the kids arrive. The cost for one child is $25, and an additional $5 for each sibling within one family.
For more information please visit www.hpcoffeehouse.com or call (206) 420-1187.