This year, Cafe Flora is adapting their annual Mother's Day Prix Fixe: breakfast in bed! They are packing up a full Prix Fixe menu for curbside pick-up. All food will be fully prepared, easy to transport, and include reheating instructions so you can prepare a fresh brunch on Mother's Day morning.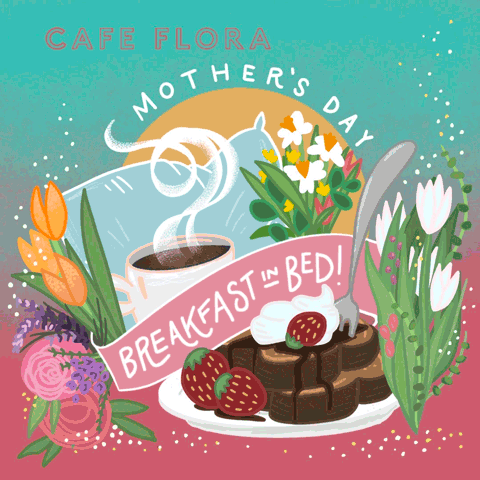 From rhubarb nettle panna cotta to asparagus feta quiche, they're featuring the flavors of spring on inspiring menus for both kids and adults. Cafe flora has partnered with some of their favorite makers, growers, and producers to offer special gifts for mom, like Fran's Chocolates, bouquets from Alm Hill Gardens, specialty wines, and bags of Stumptown Coffee. They are also offering craft cocktail kits — because what's brunch without a Bloody Mary or two?
Because of their new approach, they will have a limited supply. Reserve your meal before they sell out! Visit their Shop Page for a complete list of our offerings or scroll down for more detail.
Orders need to be in by Sunday, May 3rd. You can schedule pick-up on the Friday or Saturday before Mother's Day.
https://cafeflora.com/shop/
206.325.9100