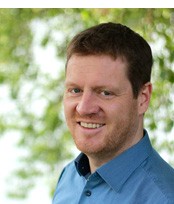 Glow Natural Health Center, located above Essential Bakery, welcomes a new member and Acupuncturist to Madison Valley. Carsten Rode's experience focuses mainly on pain management and rehabilitation from injuries and accidents. He earned a Masters of Science degree in Acupuncture from Bastyr University and is currently finishing his studies of Chinese Herbal Medicine. He believes that the most important part about the medicine is that every patient is treated individually. All treatment plans are geared towards the individuals' constitution and presentation of the illness or main complaint. Carsten also thinks it's important for people to know that most ailments are not "fixed" or "relieved" by just one treatment. Just like other forms of standard medical care, Traditional Chinese medicine (TCM) is a therapeutic medicine and best results are achieved with a multiple treatments that decrease in frequency over time.
Carsten's Story
Many people discover the medical benefits of acupuncture in different ways. While common throughout the rest of the world, in America, Traditional Chinese Medicine is not usually the first choice people seek out to treat systemic health problems. This was also true for Rode. Struggling with consistent shoulder and wrist pain and a bout of tinnitus (ringing in the ears), he was attempting to treat these conditions with medication. Ultimately unsuccessful, the conversation turned to surgery. Knowing the minimal success rate surgery had in relieving his condition, Carsten sought out alternative options, ultimately finding himself in an acupuncture clinic. A successful real estate agent at the time, Carsten would have never thought during his first visit that several years later he would be so compelled by the results of his care, he'd reconstruct his career path and become and acupuncturist himself. Yet, this is exactly what happened.
Originally from Germany and growing up in a household of doctors and nurses, he always respected and liked what his family members did to care for others. Witnessing patients stop and thank his father for helping them improve their health remained imprinted in Carsten's mind. These types of experiences and his success with acupuncture led him to make the decision to return to school and attend Bastyr University in Seattle.
Training and Experience
Carsten is is a board certified Diplomate of Acupuncture (NCCAOM). His experience ranges from serving patients in multiple clinics as part of the Bastyr teaching curriculum to treating Seattle Marathon participants as well as treating many patients for injuries from car accidents in conjunction with Chiropractic Care.
He sought out opportunities to spend time with MDs at a Group Health Urgent Care and shadowed an Orthopedist at the ER of the Medizinisches Zentrum Staedte Region Aachen in Germany.
Glow Natural Health Center
206-568-7545
http://glownaturalhealth.com