Spread the word—it's time to vote on the parks and street fund projects.
The new method for allocating the city grants is being implemented this year, based upon a participatory budgeting model. The cycle began some time ago, and depended on social media, volunteer community organizations, and other outreach such as the city had capacity for. Then there was a round of "development meetings" where proposers could get feedback and help with refining the proposal or decide to take back for more preparation work. There was some kind of voting/selection process for the top candidate projects and now everyone is asked to please vote on their top three.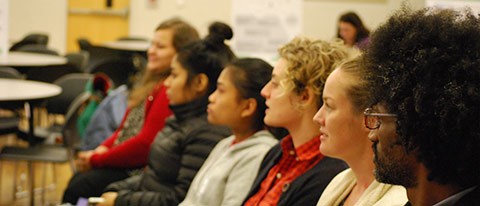 This is one method of getting neighborhood improvements, and quite major ones if the projects are broken up over time. The projects can come out of community having proposed/planned/discussed and created support for over time. Or someone gets a great idea and gets together with his neighbors, who agree it's a great idea and network with more neighbors and start visiting community groups to ask for feedback and support.
Granted, this might feel like being at the tail end of a process, as folks may or may not have been informed. But there is always the next round. And loads of grants and opportunity, both for neighborhoods, and for projects that enhance our city and community. Check it out at the city's Grants and Funding page. There are grants for infrastructure and for community building and for FUN!!