Nestled in a great location between Cafe Flora and City People's, you can now find a place to relax, relieve your stress and improve your mind-body connection. Body & Brain has opened a new location in the neighborhood at 2921 East Madison! With centers all over the US and also in other countries, Body & Brain classes are good for managing stress, increasing energy, improving sleep and relaxation, breathing deeply and increasing strength and flexibility.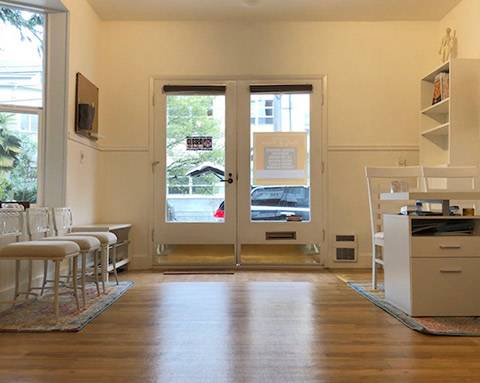 "Classes are suitable for people of all ages and conditions — one of the reasons I love this practice" says Manager Brianna Sieberg. "We have had 13-year-olds in class all the way up to 95-year-olds. It's important for anyone at any age to learn techniques for managing their emotions and staying connected to themselves."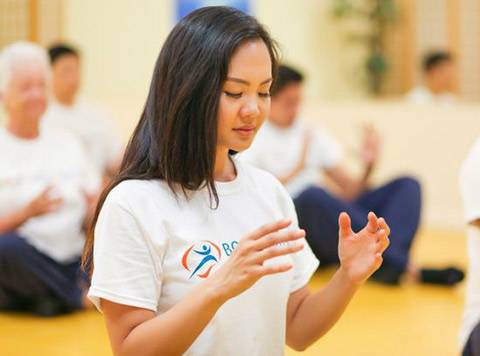 Body & Brain has other locations around the area and some have been in place for over 20 years, such as the one in Kirkland in the Houghton neighborhood. After some searching, it was apparent that opening a location on East Madison was a great opportunity to reach the people in neighborhoods south of 520. "We don't have many members from this area" Brianna said, "even though we have another location close to the University of Washington. So we felt we wanted to expand in this direction."
Body & Brain Madison Park is open now for classes and offering FREE trial classes in the month of May, so people can try it and decide whether they want to become a member. Group classes in Core Strengthening, Stretch/Breathe/Meditate and Tai Chi/Kigong are available throughout the week. The company offers special training in other mindfulness topics and also workshops and retreats. For those who need a little more healing or 1-to-1 guidance, they also offer private energy healing sessions or classes. "We have a number of clients who decide to do private sessions with us. It can be a very rewarding 1-to-1 experience."


For more information on Body & Brain, visit www.bodynbrain.com/madisonpark. To get started, Brianna suggests either trying a class or scheduling a 1-to-1 Introductory Session to learn more about the practice. If you are interested, stop by the center or call 206-402-6538.
Body & Brain
2921 East Madison
www.bodynbrain.com/madisonpark
206-402-6538