There is a lot happening at the cute little storefront at 2816 E Madison St!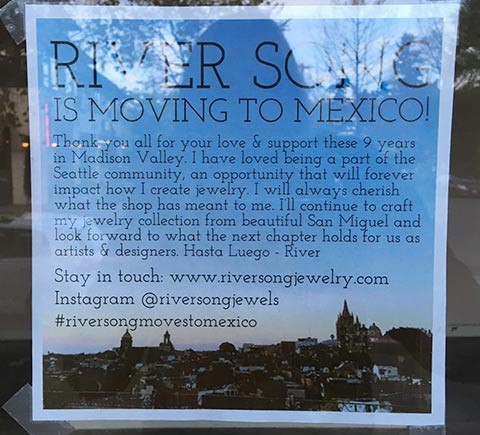 River Song Jewelry, which had been there for 9 years, has moved. River and her husband have relocated to San Miguel, Mexico where she will continue creating jewelry. You can purchase her beautiful jewelry online at riversongjewelry.com, and follow her creative process on Instagram @riversongjewels.
So what will happen to the space, you ask?
Honey Skin Spa is expanding! Owner Megan Sevcik is opening Honey Deux. Such a cute play on words with a nod to the neighborhood's French theme.
As most of you probably know, Honey Skin Spa is located in the courtyard next to Arya's Place. Honey offers a variety of skin and beauty services.
When I asked Megan about expanding, she explained that Honey Deux will be like "Honey in a hurry." She will be offering a variety of beauty services including facials, waxing, and nail services, as well as her own line of beauty products.
I caught Megan in the space late at night as she was painting the trim herself. That's true entrepreneurship!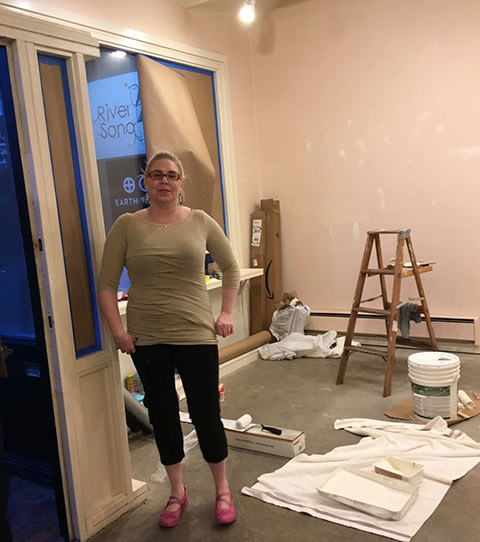 Honey Deux opening in June, 2018 — please stop in and say hello.
To learn more about Honey Skin Spa visit honeyskinspa.com.