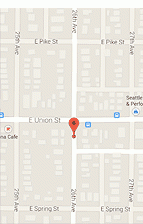 Neighbors! Are you interested in how traffic (and the road construction on 520 and 23rd Ave E) affects our neighborhood? Introducing Arboretum Neighbors for Safer Streets!
Join us on Saturday to meet with your neighbors and learn about what's happening to traffic and streets in our neighborhood. We'll discuss the traffic circles and walking path. You can share your ideas and hear what others have already been working on in regards to traffic, construction and crime. A great way to socialize with your neighbors, too!
26th Ave will be closed (from East Galer to East Ward is our plan) that day to facilitate the work (we have not gotten the final permit so the length of closure is subject to change).
Bring the kids — we'll have cookies!
If you are interested in these topics, and even if you can't make the event, sign up for our new group on Nextdoor- Safer Streets. That way you can find out more about events and projects. Also please sign up on the email list for updates at [email protected]
Saturday, February 7
Noon – 3:00 PM
1210 26th Ave East