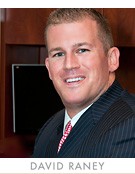 Sound Community Bank, headquartered in Downtown Seattle, opened its sixth office in Madison Valley in March. The Madison Valley location is a Loan Production Office where seasoned lenders Joshua Buckingham and David A. Raney specialize in both conventional mortgage lending, but also land, construction, and portfolio loans. Many in Madison Valley may know David Raney, the VP & Residential Lending Manager. David grew up in the neighborhood and formerly worked at the Washington Mutual in Madison Park. David believes that local lending is an excellent addition to the banking mix currently found in the Madison Valley.
Sound Community Bank, celebrating a new office and 60 years of business, invites you to experience the one-of-a-kind, individualized service that it provides. They feature in-house loans with flexible terms, super-jumbo loans, loans that compliment various tax and financial strategies, plus — all loans are underwritten and serviced right here in Seattle.
Please join bank staff including Senior Management on Thursday, September 19th from 2–7 PM at the Loan Product Office for an open house. Enjoy a drink or two, conversation, and assorted heavy snacks sourced from local merchants. Sound Community Bank is located in the Landmark Group Building — 3101 E. Madison Street, at the corner of Lake Washington Blvd. E. and E. Madison St.