Thursday evening, my husband and I were strolling along Madison Street, when we stumbled upon a delightful surprise. Restaurant Cantinetta had decided to roast an entire pig in the parking lot! Chef Derek May started cooking it at 9:00 AM, and by 7:00 PM we were able to enjoy a remarkable meal.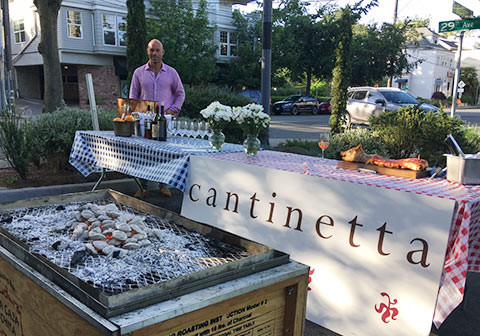 Owner Trevor Greenwood watching over the fire.
We ordered the prix fixe four-course meal; $35 per person. The slow-roasted pig was succulent; the salad sublime, and handmade pasta heavenly.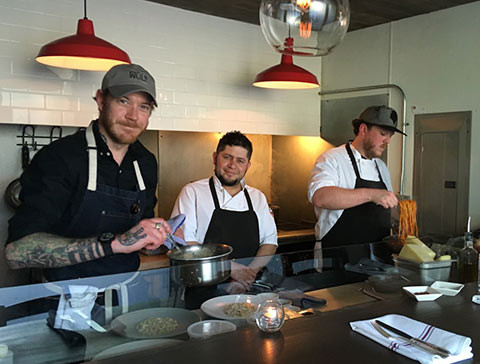 Chef Derek May in the kitchen with his staff.

The whole experience was enhanced by the smell of the fire, good music, and a warm breeze. Derek said he was going to do more of these special dinners in the future. Highly recommended.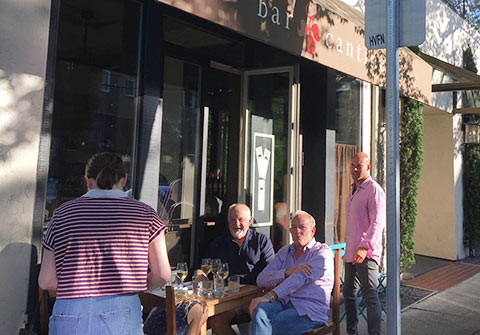 Neighbors enjoying a pretty Spring evening in Madison Valley
Bar Cantinetta
2811 East Madison Street
(206) 329-1501
cantinettaseattle.com