We had a good turnout this year for Spring Clean. At 9 am Saturday morning about 25 adults and kids assembled at Fast Frame to clean up and beautify Madison Street. The event is sponsored by the Madison Valley Merchants Association and McGilvra PTA with help from local residents and businesses.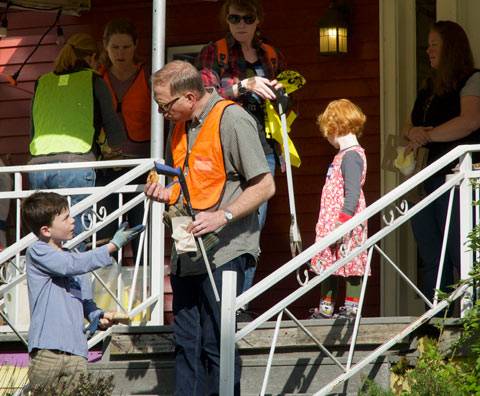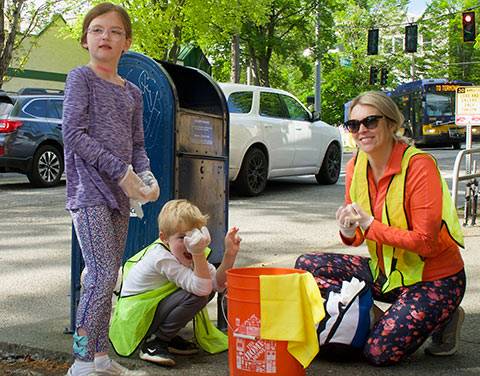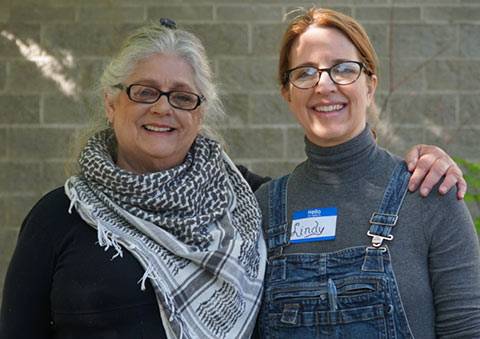 "I love Spring Clean — it's a great event where we wipe away the grime of winter and tidy up for the summer season. This year — with help from a lot of people — we were able to knock out the to-do list in just a couple of hours. When everyone helps a little it makes a big difference.
"When we started doing this several years ago, the neighborhood was a little rough. But over the years we've been able to clean up storefronts, plant flowers, remove graffiti, and pick up the trash. Every year the neighborhood gets nicer," said Lindy Wishard.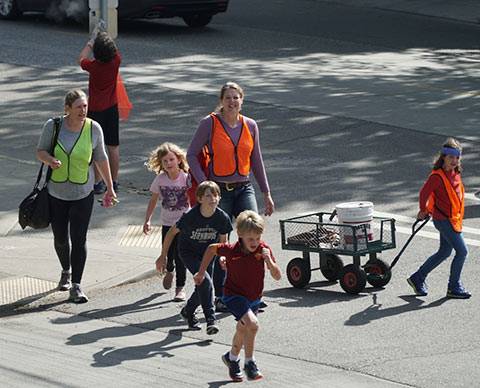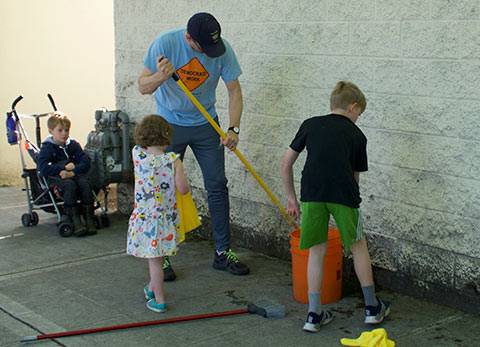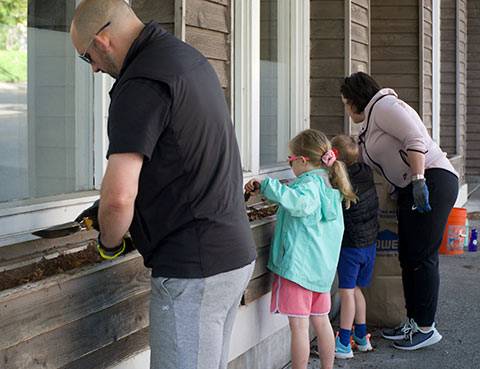 This year we accomplished the following:
• Kiosk in front of The Madisonian was cleaned. It looks like new!
• The graffiti on the fence in front of City People's was cleaned and the fence was repainted.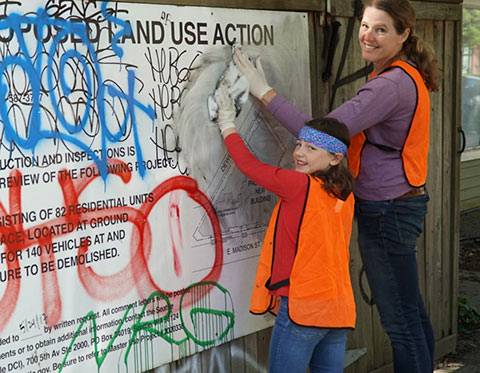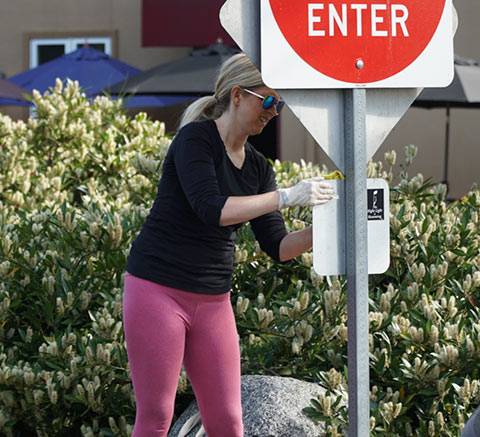 • Graffiti on the post box in front of Luc, the transformer in the Madison Triangle, and on the fence next to Jae's was removed or painted over.
• The wall of the dry cleaner was cleaned.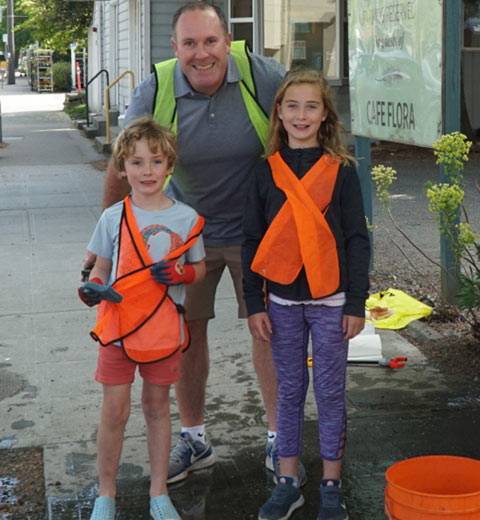 • Flowers were planted in the window boxes of Essential Baking.
• Denise and Charlie, who have volunteered every year, picked up a lot of trash.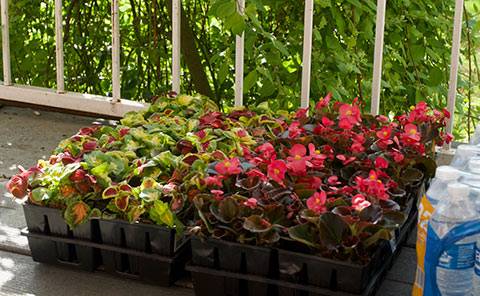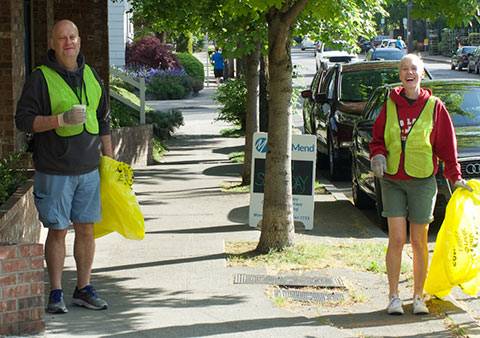 • New neighbor Jackie helped everyone check in and handed out supplies.
• Nicki coordinated with Starbucks and the Madison Park Bakery, who donated coffee and pastries for the event.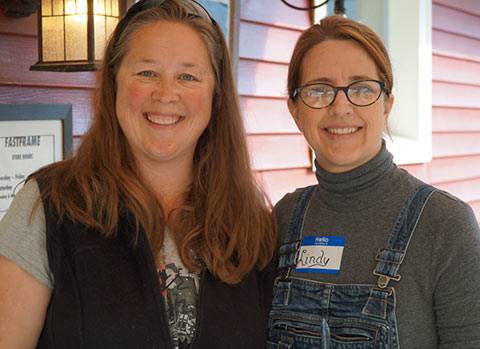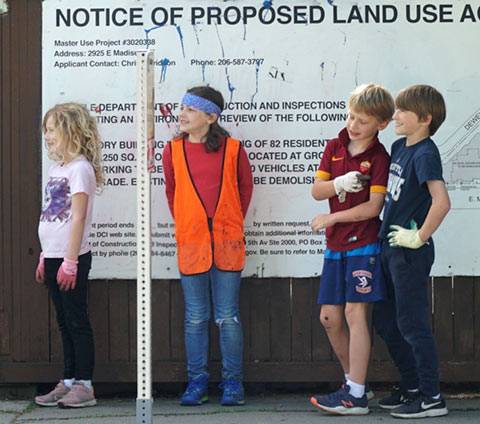 Special thank you to Courtney with McGilvra PTA for helping organize this great event.
Thanks to Fast Frame for allowing us to set up on the lawn.
The Merchant's Association hired Mineros Landscape again this year. The crew weeded the tree wells, sidewalks, trimmed the trees and bushes, and removed all the winter debris from the street.