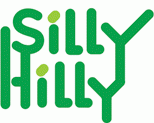 Bob Edmiston asks that we spread the word about Silly Hilly:
We need all feet and wheels on deck for this fun route scouting day in the hilly slopes between North Capitol Hill and Madison Valley, Arboretum and Montlake. Bring your feet, bikes, kids, dogs, cameras, fun hats and silly wear.
Silly Hilly is a fun, inclusive, family-friendly ride/walk to explore potential greenway route options for the northern segment of the Central Area Neighborhood Greenway between John and 520, including part of Madison Valley and the Arboretum neighborhood.
The fun starts at the Montlake Elementary School playground, where participants will be divided into teams upon arrival. Teams will ride or walk one of four route options while taking pictures and completing a scavenger hunt along the way. We'll Stop, Doc and Tweet all along our stroll. Data collected from this activity will directly inform the Greenway route choices for Phase 3 of the 23rd Ave repaving project from E John St to SR520.
At Miller Park (our finish line), we'll have kid-friendly games, prizes and refreshments, as well as opportunities to share ideas on which greenway route makes the most sense!
This ride is being organized jointly by Central Seattle Greenways, Montlake Greenways, Madison Park Greenways and Cascade Bicycle Club. A bike is not necessary for this fun route scouting adventure.
Bob Edmiston
www.SeattleGreenways.org
Join our Google Group
@Mpgreenways Twitter Feed